Join our public health team working to improve the health and quality of life for individuals, families, and communities by preventing disease, protecting the environment, and promoting healthy lifestyles.

Careers with FCHD include Public Health Nurses, Environmental Health Specialists, Registered Dieticians, Certified Plumbing Inspectors, Health Educators, Planners, Epidemiologists, Clinic Assistants, Clerical and Administrative Staff, and Interns.
FCHD is a wonderful place to work. Public health is a passion and a calling for many of our employees. While turnover in our agency is low, we do periodically have openings available, and we welcome well qualified, energetic and hard-working candidates to apply. FCHD is an Equal Opportunity Employer.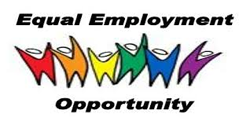 FCHD volunteer opportunities, internships and preceptorships are designed to offer high school, undergraduate and graduate students the opportunity to gain experience within a public health agency while, in some situations, offering students the opportunity to obtain academic credit. Students may perform work directly related to their academic field, or in an area of study in which they have an interest. The student must have permission from their institution before participating in this program if the internship or preceptorship will fulfill academic requirements for their course of study.

If you are interested in an internship or volunteering at FCHD contact us at 740-652-2835 or baylie.blevins@fairfieldcountyohio.gov.
The Medical Reserve Corps (MRC) is a national network of volunteers, organized locally to improve the health and safety of their communities. In Fairfield County, volunteers who work in and around the health care field are members of the MRC, and are willing and able to assist our public health teams when a public health emergency occurs.
FCHD welcomes volunteers, both individuals and groups, who want to help with anything from working special event, helping in the office or clinic, or working on special projects.

Contact us at 740-652-2835 or baylie.blevins@fairfieldcountyohio.gov to ask about volunteer opportunities!