HEALTHY EATING AND ACTIVE LIVING
USDA's MyPlate Kitchen has healthy recipe options that you can use daily! Sugary drinks contribute to type 2 diabetes, heart disease, and obesity. Try some healthier drink options like tea, sparkling water, or 100% fruit juice.
Regular physical activity is important because it helps to maintain weight, reduce high blood pressure, reduce symptoms of depression and anxiety, and more. Some great ways to incorporate some daily physical activity are taking the stairs instead of an elevator, walking or biking to work when the weather permits, actively playing with your children, and light gardening/yard work.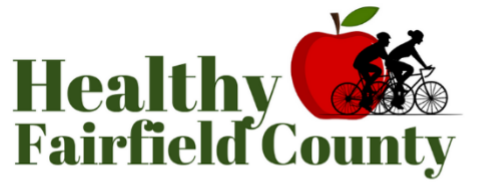 Healthy Fairfield County Coalition
In 2023, FCHD established the Healthy Fairfield County Coalition with a mission to ensure Fairfield County is healthy by promoting healthy eating and active living and a purpose to increase healthy eating and active living opportunities throughout the county.
For more information or if you would like to join the coalition,
please contact: Bethany Carson M.S.