Effective Immediately
If you are not the biological parent of a child coming for vaccines, we MUST have a written note from the parents or guardianship papers on file. If we do not have this information, you will be asked to reschedule when you will be able to provide documentation. This is a legal requirement.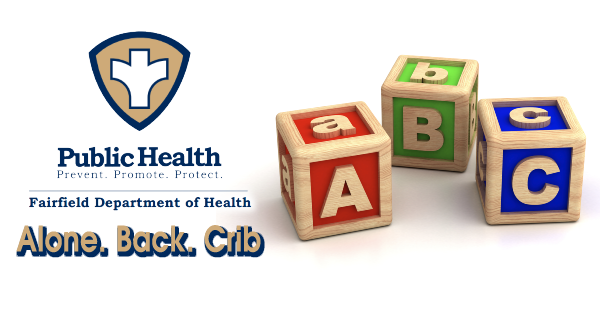 SAFE SLEEP ALONE. BACK. CRIB.
On average 3 babies die each week in Ohio in unsafe sleep environments. 66% of these deaths are cause from babies not sleeping Alone. Babies are 18 times more likely to suffocate when they are not placed on their Back's to sleep. Unintentional suffocation when baby is not sleeping in a Crib is the leading cause of death in infants under 12months of age.


PUBLIC HEALTH NURSING
The Nursing Division is responsible for providing public health nursing services to the residents of Fairfield County. The primary goal of the nursing division is to promote healthy lifestyles by addressing chronic, acute, and communicable diseases through community planning, health education, and public health nursing services. Nursing services are provided under the guidance of Dr. Mark E. Aebi, Medical Director, and Stephanie Fyffe, MPH BSN RN, Nursing Director. Nursing services are tailored to meet community concerns and needs.
NURSING DIVISION PROGRAMS
NEWS + RESOURCES
QUICK LINKS