THE OHIO WIC PROGRAM HAS RECEIVED FEDERAL APPROVAL TO ALLOW ADDITIONAL INFANT FORMULA OPTIONS FOR OHIO WIC PARTICIPANTS.


Expanded options for powdered versions of Enfamil Infant, Gentlease, Enfamil AR and ProSobee will be available beginning June 13, 2022.

Refer to the Frequently Asked Questions.
If you have additional questions or concerns please contact the WIC office at 740-652-2800, Option 4.
OUR MISSION
The mission of the WIC program is to improve the health status and prevent health problems among Ohio's at-risk women, infants, and children.
WHAT IS WIC?
WIC is a nutrition education program. WIC provides nutritious foods which promote good health for pregnant women, women who just had a baby, breastfeeding moms, infants, and children up to age five.
WHO IS ELIGIBLE FOR WIC?
• Pregnant, breastfeeding woman & (non)-breastfeeding woman up to 6 months postpartum
• Infants, birth through 12 months
• Children, 1 to 5 years
After applying you must meet income guidelines, and certain nutritional or health risks.
Ohio WIC Program Income Guidelines

The WIC Prescreening Tool can be used to determine if you may be eligible for WIC benefits. This Prescreening Tool is not an application for WIC. To apply for WIC benefits, you must make an appointment at your WIC local agency.
WHAT DOES WIC PROVIDE?
WIC is a nutrition education and support program that specializes in nutrition education and support for mother and baby while pregnant or breastfeeding as well as nutrition education and support for infants and children under the age of 5. WIC also provides key nutrients through supplemental food such as milk, fruits & vegetables, cereal, juice, eggs etc. These foods are conveniently provided through an Electronic Benefits Transfer (EBT) card. Brief Screenings for height, weight and blood iron testing help WIC health professionals determine nutritional health risks and from that foods are tailored to each participant's needs and likes.


HOW DO I FIND OUT MORE?
If you live in Fairfield County
• You may call for an appt. 740-652-2800, option #4
• Walk in and fill out an application
USDA Civil Rights Non-Discrimination statement in English and Spanish

Lancaster Clinic:
Monday-Friday 8:00am-4:00pm

Pickerington Clinic:
Wednesday
8:00am - 4:00pm


WIC PROGRAM APPLICATION + HEALTH HISTORY FORMS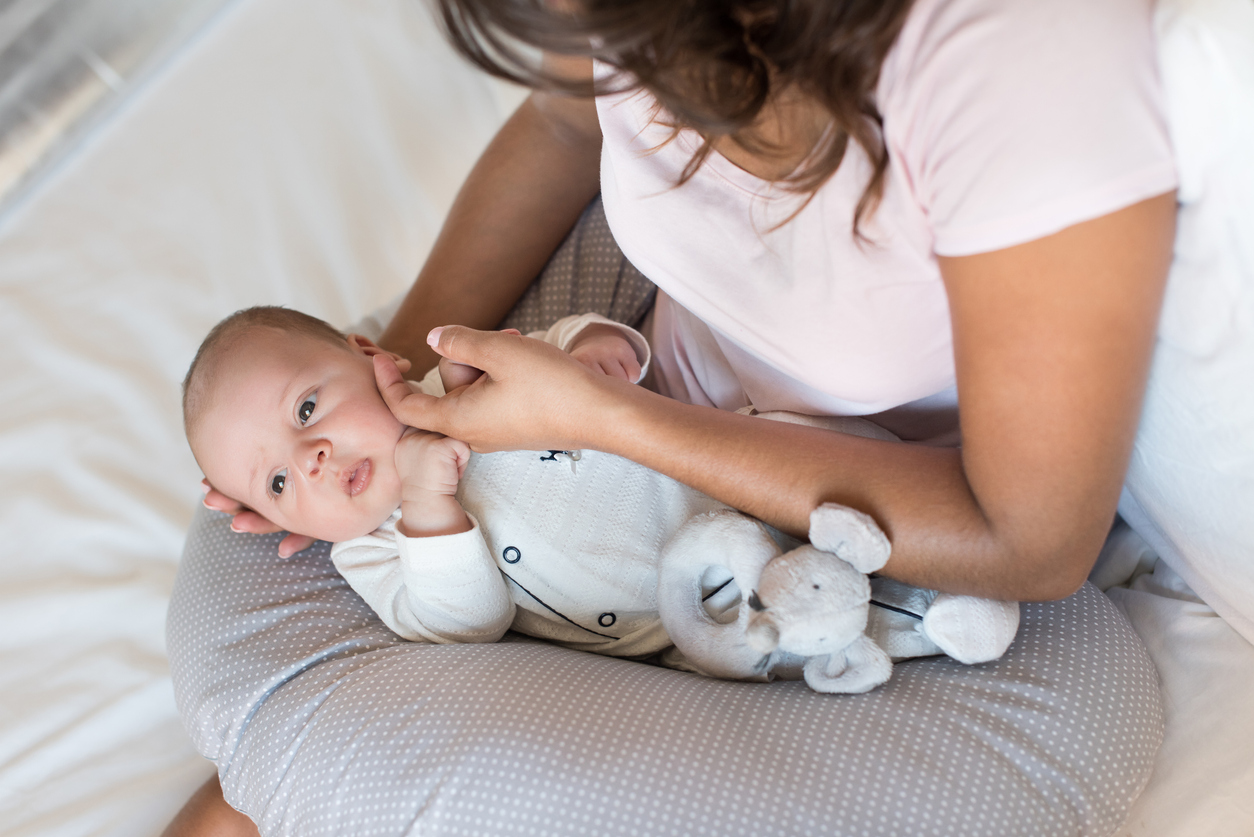 BREASTFEEDING MOTHERS
Are eligible to receive certain Breastfeeding benefits


• 1 on 1 assistance with one of our Certified Lactation Counselors
• Breastfeeding supplies
BREASTFEEDING INFORMATION + QUICK LINKS: