BOARD OF HEALTH MEETING


The Board of Health of the Fairfield County General Health District will hold its regular meeting on the second Wednesday of each month at 4:00 p.m. All meetings will be held at 1550 Sheridan Dr. Lancaster, Ohio. The public is welcome to attend.

> 2023 Meeting Schedule

Any changes to the meeting schedule, special, or emergency meetings will be posted on the health department's website calendar, FCHD social media accounts, and distributed to local media outlets.


BOARD OF HEALTH MEMBERSHIP


The General Health District Advisory Council, consisting of the president of the board of county commissioners, the chief executive of each municipal corporation not constituting a city health district, and the chairperson of the board of township trustees of each township, meet annually in March for the purpose of electing the chair and the secretary, making necessary appointments to the board of health, receiving and considering the annual or special reports from the board of health, and making recommendations to the board of health or to the department of health in regard to matters for the betterment of health and sanitation within the district or for needed legislation.

The district advisory council shall appoint five members of the board of health. At least one member of the board of health shall be a physician. Appointments shall be made with due regard to equal representation of all parts of the district. Board member terms shall be for a period of 5 years. When a vacancy in the membership of the board occurs, it shall be filled in the same manner as an original appointment and shall be for the unexpired term.

The District Advisory Council regular meeting is held in March of each year. Interested candidates for a position on the Board of Health should complete the BOH application form and submit it to the Health Commissioner at least 30 days prior to the District Advisory Council meeting date.
BOARD OF HEALTH
Steven Kapetansky, MD, MPH was appointed to the Board of Health in March of 2017. He received his Master of Public Health in Industrial and Occupational Hygiene from the Northwest Ohio Consortium for Public Health and his medical degree from The Ohio State University. Dr. Kapetansky enjoys living in Lancaster and practices family medicine full-time, while serving part-time with the Ohio Air National Guard as a flight surgeon for the 121st Air Refueling Wing at Rickenbacker Air National Guard Base.

(Term ends: March 2026)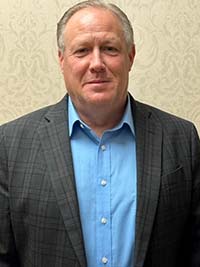 Brian Oliver was appointed to the Board of Health in February of 2017. He is a farmer, business owner, and serves as the varsity golf coach for both the boys' and girls' teams at Fairfield Union High School. Brian holds a pyrotechnics license and is employed with Hamburg Fireworks Display, Inc. He has lived in the Rushville area for most of his life and for 16 years, served as a Richland Township Trustee. Brian has served two terms on the Fairfield County Extension Advisory Committee and continues to remain active on the Fairfield Union Land Lab Committee.

(Term ends: March 2027)
Tina Childers was appointed to the Board of Health in March of 2008. Tina has a background in real estate and rental property management as well as in the non-profit sector. Currently, a Deputy Title Clerk with Fairfield County, she has a long-held commitment to the community, serving as a member of the Berne Township Zoning Commission. Tina enjoys hiking and gardening, and spending time outdoors with her family.

(Term ends: March 2028)
Teresa Wood, Ph.D., RN was appointed to the Board in February 2019. Dr. Wood is a scientist, researcher, educator, and nurse, who received her Ph.D. in Nursing from The Ohio State University, with a cognate minor in Public Health. Dr. Wood has held a variety of positions in healthcare and academia including teaching roles at Cedarville University and The Ohio State University, College of Nursing. She currently leads nursing research at OhioHealth. She moved to Pickerington in 2015 and maintains an active consulting practice based in Fairfield County.

(Term ends: March 2025)
Michele Morrone, Ph.D., REHS was appointed to the Board of Health in March 2023. Dr. Morrone is a nationally recognized expert in food contamination and safety, environmental health, and Appalachia. She received her PhD in environmental planning from The Ohio State University and is currently a professor and coordinator of the Environmental Health Sciences program at Ohio University. Dr. Morrone is a Registered Environmental Health Specialist and is certified in food safety by the National Restaurant Association.

(Term ends: March 2024)